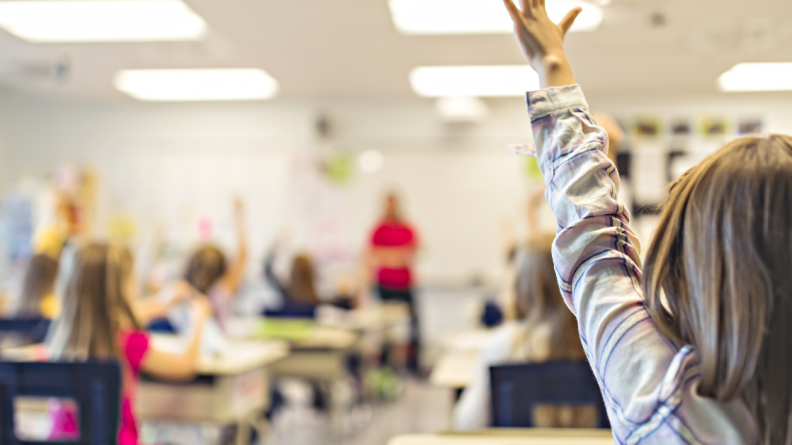 Meet Olivia: An Early Swank Client Who Learned to Talk More Functionally and Fluently Through Intensive ABA Intervention
PLEASE NOTE: Names in this article have been changed to protect the identity of the client and her mother.
When Olivia was 6-years old, if she wanted something, she made noises. A few of these noises sounded something like what it appeared that she wanted but not enough for people outside of family and friends to understand.
"She knew what she wanted," said Olivia's mom, Amanda. "She just couldn't vocalize it effectively."
Olivia was diagnosed with Apraxia, a neurological disorder affecting the brain's motor pathways responsible for producing speech. With apraxia of speech, words get lost and verbal communication skills aren't developed.
In addition to apraxia, Olivia was diagnosed as intellectually disabled and showed symptoms of autism.
Once Olivia Began ABA Therapy, One-Word Noises Turned into Four-Word Phrases
Oliva began kindergarten as a home-based student, going through her district's cyber school. She had a desk and workspace set up at home and could work at her own pace. It also meant she could receive Intensive ABA Intervention in her home from the therapists at Swank Early Skills Development.
"Olivia worked with Cindy in the early days before the Swank Early Skills Development Center in Lancaster opened," Amanda said. "So, Olivia received in-home treatment. It wasn't long after she started working with Cindy that I noticed her starting to really respond to the intervention."
At the start of her ABA therapy, Oliva spoke only in single-word sounds. Her apraxia created a major speech deficit that she had to work hard to fight through it and be understood by others. The motivation based therapy and fluency work she did with Cindy – an integral part of ABA therapy – helped Olivia develop the communication skills necessary to reach new milestones in her speech development.
By working with Cindy and her ABA Therapists through intensive ABA interventions, Olivia went from speaking one sound communication attempts to speaking understandable words and phrases up to a string four-words. This increase in functional communication opened up Olivia's ability to interact and express herself in such a way that her fun and caring personality came alive to all who met her. It helped her inner light be seen and helped let it shine.
"ABA was great for Olivia because she thrives on attention," Amanda said. The interventions Cindy created for Olivia were reinforced with her favorite forms of attention listening to music and dancing together, receive high-fives, or watching clips of her favorite videos together. She loved to work hard to get that extra fun social time.
Intensive ABA Intervention Made it Possible to Communicate in a Traditional School Setting

After working with Cindy & Team through second grade, Amanda decided Olivia was ready for in-person, public school. With Cindy's guidance, they learned that Olivia's school offered ABA therapy as a part of its developmental disabilities support program. Cindy helped transition Olivia's instruction from home-based to her public school teachers, making sure they were aware of the types of interventions she needed.

"Cindy made this connection for us and helped drive the decision to transition Olivia to public school," Amanda said. "If she hadn't helped to make it happen, I would never have mainstreamed Olivia."

Today, Olivia is a 7th grader in her public school's autism support program. Just like the approach taken by Cindy at Swank Early Skills Development, Olivia's public school program uses ABA Intervention that is designed to address her unique needs, not impose a curriculum based solely on her diagnosis.

"Had we not worked with Cindy, we would have never fully understood Olivia's needs or her full potential," Amanda said. "Swank helped my daughter find her words. Cindy made a significant impact on Olivia's life and the lives of our entire family."

Olivia is one of many of Swank Early Skills Development 's who has seen the life-changing benefits of Intensive ABA Intervention. We welcome you to explore what an ABA intervention approach can bring to your child's development. Contact us today.