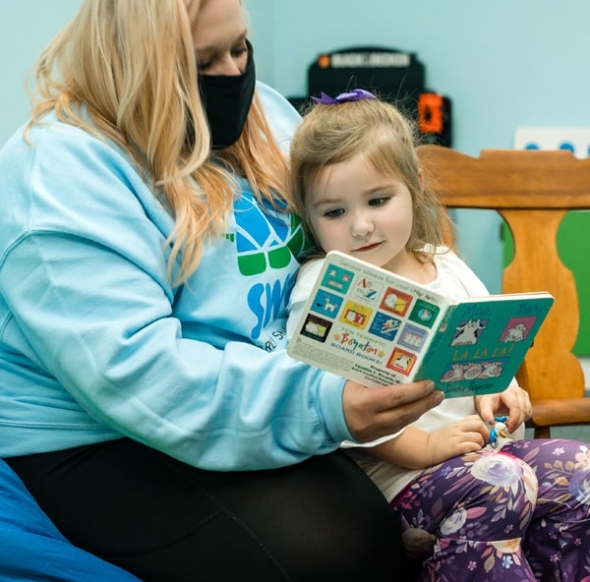 Welcome to Swank Early Skills Development
Skills Training & Behavior Intervention Resources for Families
Being a parent can be difficult at times. Knowing whether your child is reaching Developmental Milestones, knowing what to do when they are not, knowing how to handle their problem behavior, and knowing how to cope with the stresses of being a parent are all common challenges.
At Swank Early Skills Development (SESD), we understand these stressors in your family's life and we are here to help. We strive to help parents 'manage' their kids less and enjoy them more. We are experts in Applied Behavior Analysis (ABA) through which we use motivation and shaping to positively impact families' lives through behavior change. What positive changes would you like to see in your child, yourself, or your family?
Using ABA intervention, we provide training to children who are not acquiring developmental skills on a typical schedule to help them acquire these skills. Some of the skills we work to increase are communication, participation, motor skills, problem-solving, independence, social, and coping skills.
When they are not acquired naturally, we can manipulate the environment, motivation, and responses to bring about learning where it has not yet occurred. Additionally, problem behaviors often start to decrease as soon as a child has more effective communication and participation skills; however, we can use ABA intervention to specifically reduce problem behaviors that remain too.
Our compassionate and caring professionals also teach clients' families how to use ABA intervention strategies to support their child more effectively and increase stress management and coping skills amongst family members, including typically developing siblings.
We have an excellent Team of experienced professionals who are committed to lifelong learning and professional development so that we can bring you high-quality services based on the most recent scientific research. Parenting can be hard. But, with the right skills and support, those difficulties can be eased. Call us today to see how we can help support you and your family!
Enroll in Services Now