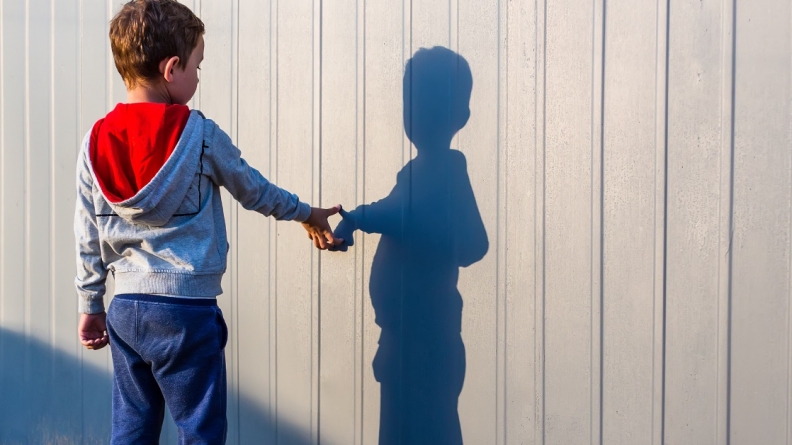 Milestones: Meet Carter, Our 6-Year Old Client Who's Communicating in Phrases for the First Time
PLEASE NOTE: Names in this article have been changed to protect the identity of the client and his mother.
At two and a half years old, Carter's speech was limited to one-word sounds and responses. At the time, his pediatrician wasn't overly concerned and told his mom, Diane, to watch his speech until he was three. When he turned three and his speech had still not progressed, she knew something wasn't right.
Before ABA Treatment
Up until he turned three, Carter's language didn't progress beyond one-word responses, and he wasn't able to communicate in phrases or ask for the things he wanted and needed. Realizing that his biggest struggle was speech and communication, Diane tried traditional speech therapy.
While hopeful, Diane quickly saw that Carter had no interest in speech therapy and wasn't able to attend to what the therapist was saying or doing. He wasn't interested in other cognitive tasks like matching. He also couldn't point to an object and name it the way a developing toddler would point to a crayon and say the word 'crayon'.
Communication challenges often lead to behavior challenges in most children with developmental delays, which is what occurred in Carter's case.
"I could see the frustration building up inside him when he couldn't ask us for something he wanted or needed," Diane said.
After trying different therapies without any luck, she trusted her instinct. Diane looked for a doctor who would give her insight into why her son was facing these communication challenges and how to best help him. She had Carter observed by the Capital Area Intermediate Unit, an educational resource in Central PA. With their support, she found a doctor who diagnosed Carter with autism.
Carter Began Progressing Towards Developmental Milestones Quickly After Starting ABA Therapy
With Carter's newfound diagnosis, Diane was able to get him better support to treat his specific needs. The doctor who provided the diagnosis gave her a list of recommended autism support resources, and Swank Early Skills Development was at the top of the list.
Carter began working with us three afternoons per week for four hours each session. He was supported with intense Applied Behavioral Analysis (ABA) interventions to build his communication skills and motivate him to learn and expand his speech capabilities. In Carter's case, we used child-directed motivation and reinforcement during each intervention.
Carter's treatment was designed as a mix of reading, playtime and structured activities through which intensive shaping of new skills was integrated. Activities he enjoyed, like reading, followed the more structured activities to keep Carter engaged and motivated. He still had tantrums when the sessions first started, but over time they lessened, and his behavior issues subsided.
"He definitely worked towards receiving the fun reward," Diane said. "Sometimes it was playtime and other times it was a snack. He adjusted to the sessions faster than I thought he would. At first, he wanted to escape and would try to come find me. But then he adapted to the routine. Eventually, he was excited to see his behavior therapist each day."
Thanks to ABA Intervention, Carter is Speaking in Phrases and Ready for School
After two years of intense ABA intervention, Carter is speaking in phrases rather than single words. As his communication skills have improved, so too have his behavior issues.
"His sessions have reduced some of his frustration and we've noticed his behavior issues subside," Diane said. "Now he can tell us what he wants, for the most part. He also became interested in playing. He'll throw a ball with his sister in the backyard – something that would not have happened before treatment from the therapists from Swank."
Carter is now school-ready, as well. He's enrolled in an autism classroom with a teacher and instructional aides who help him continue working towards new milestones while maintaining the progress he's made.
"[The ABA therapy from] Swank Early Skills Development prepared him for Kindergarten," Diane said. "I'm very happy with his progress."
Carter is just one of our many clients who have experienced the incredible benefits of ABA. We welcome you to explore the benefits that a center-based ABA intervention approach can bring to your child's development. Contact us today.